Revised June 25th,2014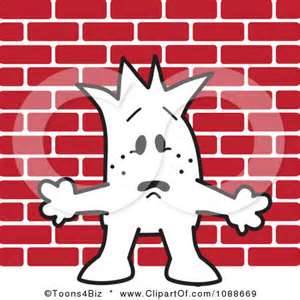 "For our citizenship is in Heaven, from which we also eagerly wait for the Savior, the Lord Jesus Christ, who will transform our lowly body that it may be conformed to His glorious body according to the working by which He is able to subdue all things to Himself." 
Philippians: 3:20&21
   Does life seem to be pressing you and prodding you until you are ready to burst your containment? I know that change comes in life and that it can be stressful, but there are some changes that try you to the fullest measure.  Death of a loved one is an example. I've experienced this many times, but the death of my parents hit the hardest. Perhaps you struggle with a chronic or terminal illness, or have just been through a medical procedure and are waiting on the LORD for a miraculous healing.  Perhaps you have lost daughters or sons in the military, have handicapped loved ones, or are just facing a change in your job or in your marriage. My family is facing the reality of a daughter leaving the nest. Stress comes in many forms. Yet, beyond this level of everyday existence that produces change, thus stress, there are some who live an even more challenging lifestyle than what is considered the norm, especially those who are constantly in the public eye.
      The stress of everyday life can be over-whelming for people who live public lives. Public service can vary in scale from teachers to preachers; local officials, legislators, movie stars, rock stars, presidents, CEO's, kings, and other persons of influence. It can become difficult to maintain family solidarity because of the revolving door of commitments and obligations. Too little resource can create a scramble to just stay alive. Too much resource can become a deterrent to depending on others, which can create a lucrative but lonely existence.
" For what will it profit a man if he gains the whole world, and loses his own soul? Or what will a man give in exchange for his soul?"

Mark 8: 36&37
      All of us are born with a God-given desire to produce and to be creative.  It is in our nature to want to produce children and establish families, regions, countries, commerce, political societies, mores, and religion. It is also our nature to produce art, crafts, music and entertainment. Laughter and joy truly are the best medicines, and there is much joy to be found in the arts. As a testament to the importance of art, literature, music, politics, and religion as personal expression–when an invading force enters a city or country they immediately seek to steal, tear down, and desecrate the art, literature, politics, music, and places of worship. They forbid the speaking of the mother tongue in an effort to alienate the citizens one from another [divide and conquer], and those things that all hold dear are forbidden, such as sacred books. This is a controlling spirit. It's objective is to steal, kill, and destroy. The art, literature, politics, music, and religious expression contain the heart and spirit of the people. What happens when that spirit is quenched? Where am I going with this?
"Do not quench the Spirit"
1Thessalonians 5:19
     In a world that is rapidly changing and shrinking to the extent that you feel as if your personal rights and choices are being compromised, it is natural to feel angry, and confused.You can feel as if  your back is being pushed against the wall. Nothing seems stable in this world. Everything is changing so rapidly that you are on a constant learning curve. New inventions and expressions crop up every day, and you are presented with so many choices as to make your head spin. So…do you give up the fight to maintain your own identity, or do you go where you can get help?  At one point in time this was a simple thing. You could rely upon churches, social agencies, and government agencies to be there when you had a legitimate need. You could depend on family in a time of crisis.  This is fast becoming a rarity. The cyber world has created a climate for a generation of persons who are self-contained. Some do not bother to engage the "world' out there at all, but are content to do everything on their computers from shopping to forging personal relationships. Gaming engages our young people so completely that there is a down swing in dating and commitment. The human voice is no longer sought after as a comforting, guiding presence. Many are content to text instead of call. Companies can become so large or so busy that they employ technology to address business concerns instead of providing a human to relate to. It doesn't matter how sophisticated an answering system is–it cannot exclusively take care of the details or questions that arise in the conduct of business. Thankfully, after much button-pushing you are usually given the option to speak to a person.
"But know this, that in the last days perilous times will come: For men will be lovers of themselves, lovers of money, boasters, proud, blasphemers, disobedient to parents, unthankful, unholy, unloving, unforgiving, slanderers, without self-control, brutal, despisers of good, traitors, headstrong, haughty, lovers of pleasure rather than lovers of GOD, having a form of godliness but denying it's power.  And from such people turn away."
2 Timothy 3: 1-5
     My instinct is to go to The Source that never lets me down or refuses to relate to my personal needs. That source is GOD. Despite all of the hubbub and turmoil present in this world, I can find peace and answers to my questions in my Abba Father.  Jesus'  "Sermon On the Mount", Matthew–Chapters Five through Seven, gives me the assurance of a Father who cares and provides for His children. His Holy Spirit is here on earth for those who are willing to seek him where He may be found. The world does not understand things of the Spirit because they do not possess GOD's  Spirit. The ways of Christians appear foolish to the world. If only they could understand the joy and comfort The Holy Spirit brings. It is our responsibility as Christians to model the image of Christ to this world, and to teach and exhort the way of Christ. How will they know without a preacher?
"And I will pray The Father, and He will give you another Helper, that He may abide with you forever–the Spirit of Truth, whom the world cannot receive, because it neither sees Him nor knows Him; but you know Him, for He dwells with you and will be in you.'"  

John 14: 16&17
     I can anticipate world events and understand change by reading the Scriptures.This earth is truly in its last days. Pay attention to the prophetic signs. The seasons are changing. Last winter was more like spring, and this winter was a cold, frozen terror. We are now in the midst of one of the coolest summers in recorded history. We stand at the place of supplication as we observe the Tetrach of 2014-2015 (series of blood moons) and its application to future events.
Mankind has destroyed the ecosystem in our determination to have it all our way. Now we face trying to restore what should never have been abused or destroyed. Famines, earthquakes, and other natural disasters strip whole regions of their resolve and resources.
The clock is ticking, and the technologies that will separate the believers from the unbelievers are already here. Biometric implants under the skin are being used as a practiced technology to the extent that an economic system controlled by a world domination seems possible. There is a movement underway to create a one-world currency. What will be the result? The requirement that all "patch" into the system or go without? The technology to view the Two Witnesses on the street is here. As a child I could not imagine how the whole world would see this apocalyptic event occur.  Modern communications are so advanced that I can now understand. We read in the Book of Revelation that:
"And I will give power to my two witnesses, and they will prophesy one thousand two hundred and sixty days, clothed in sackcloth."  

Revelation 11: 3

"And I saw thrones, and they sat on them, and judgment was committed to them. Then I saw the souls of those who had been beheaded for their witness to Jesus and for the Word of GOD, who had not worshipped the beast or his image, and had not received his mark on their foreheads or on their hands. And they lived and reigned with Christ a thousand years."  

Revelation 20: 4
    People are content to go from day to day searching for meaning in a failing system that demands more and more sacrifice as time goes by, and offers less and less reward for hard work. You may ask, "then where is the hope?"  The Hope is in Jesus Christ who is coming for His Bride "The Church". Understand that the event in which the church is gathered to Christ's bosom is known as 'The Rapture' . There are many theories about the Rapture of the Saints. Is the church to be removed from the world prior to, during, or after the Tribulation?  Scripture speaks for itself…
"But I do not want you to be ignorant, brethren, concerning those who have fallen asleep, lest you sorrow as others who have no hope. For if we believe that Jesus died and rose again, even so GOD will bring with Him those who sleep in Jesus.For this we say to you by the Word of the LORD, that we who are alive and remain until the coming of The LORD will by no means precede those who are asleep. For the LORD Himself will descend from Heaven with a shout, with the voice of an archangel, and with the trumpet of GOD. And the dead in Christ will rise first. Then we who are alive and remain shall be caught up together with them in the clouds to meet The LORD in the air. And thus we shall always be with The LORD. Therefore comfort one another with these words" 

1 Thessalonians: 4: 13-18


"Behold, I tell you a mystery: We shall not all sleep, but we shall all be changed–in a moment, in the twinkling of an eye, at the last trumpet. For the trumpet will sound, and the dead will be raised incorruptible, and we shall be changed, For this corruptible must put on incorruption, and this mortal must put on immortality. So when this corruptible has put on incorruption, and this mortal has put on immortality, then shall be brought to pass the saying that is written: 'Death is swallowed up in victory."

"O Death where is your sting? O Hades, where is your victory?"

The sting of death is sin, and the strength of sin is the law. But thanks be to GOD, who gives us the victory through our LORD Jesus Christ. Therefore, my beloved brethren, be steadfast, immovable, always abounding in the work of the LORD, knowing that your labor is not in vain in The LORD."

1 Corinthians 15: 51-58
The church is not a building–It is the heart and spirit of the saints world-wide who strive collectively to fulfill the "Great Commission".  Jesus gave His disciples, and all of us as His disciples, the task of living our lives in His Spirit as an inspiration to others.
"And He said to them, "Go into all the world and preach the gospel to every creature. He who believes and is baptized will be saved; but he who does not believe will be condemned. And these signs will follow those who believe. In My Name they will cast out demons; they will speak with new tongues; they will take up serpents; and if they drink anything deadly, it will by no means hurt them; they will lay hands on the sick, and they will recover."

 

 

 Mark 16: 15-20
Personal choice is still there for us all.  God's arms are open to embrace His people. He does not expect us to be perfect, because only He is Perfect, therefore feel free to approach Him, surrender yourself to Him, and be accepted into The Kingdom of Heaven. Salvation is of The LORD. In this time in which Biblical events are unfolding rapidly, I believe that we must be prepared to meet The LORD in the air or remain on this earth to experience the Tribulation period.  We do not know the day or the hour in which Christ will come for His Church, but I believe that He will come.  I can choose to embrace those things of this world which do not feed my soul, spirit, and body– or I can embrace Christ, be full in Him, and refuse to live without hope. I choose not to live with my back against the wall.
GOD Bless You, Charlene
Picture credit: www.clipartof.com+Yahoo
Narrative Credit: Chaelwest/Charlene
©2013  Charlene's Attic/Women Under His Wings
All Scripture quotes taken from The Holy Bible, New King James Version, Thomas Nelson Publishers 1992
Copyright secured by Digiprove © 2013-2014 Charlene Kirst